EXPERTISE
YOU CAN TRUST
Hire us for your HVAC needs 24/7
AIR CONDITIONING & HEATING
Installation, Maintenance & Repair
WE ARE AVAILABLE
FOR PLUMBING SOLUTIONS
WE ARE EXPERTS
IN PREVENTING
AC, HEATING & PLUMBING PROBLEMS
HVAC & Plumbing Done Righ!!
Green Apple Mechanical is a full-service HVAC contractor specializing in heating, air conditioning and plumbing in and around Franklin Lakes, New Jersey.
We Are Local
Located right in Franklin Lakes, New Jersey, our response time to your call is extremely fast and reliable. We never charge for after hours or holiday/weekend calls. The trip charges are on us!!
NJ's Changing Seasons
Here in NJ, our seasons are ever changing, which require constant maintenance to your HVAC and plumbing equipment, which will save you time, money and heartache in the log run if you better prepare your home.
Emergency Service in and around Franklin Lakes, NJ
If you have an emergency HVAC or plumbing need, simply call our 24-hour emergency hotline
(201) 630-0368 OR Contact Us
Serving Franklin Lakes, New Jersey And The Surrounding Areas
Plumbing inspection
Plumbing maintenance
Plumbing repair
Plumbing installation
Winterizing
Emergency HVAC Services
Heater Maintenance
Heater Replacement
Heater Repair
AC Repair
AC Maintenance
AC Installation
Furnace Repair
Indoor Air Quality
Furnace Replacement
If you suspect an issue with your home's drains and plumbing lines, Green Apple provides inspection services to pinpoint obstructions and other problems which can cause you trouble and lead to extensive repair or replacement needs if ignored.
Ensure your home's plumbing system and fixtures are working properly by undergoing regular plumbing maintenance.
Plumbing maintenance services keep your system and fixtures in top shape and working efficiently, which has the potential to save you money on your energy and water bills.
I
f you are experiencing issues with your plumbing system, don't wait to call for repair service. Signs you may be in need of plumbing repair include:
Inadequate hot water
Green Apple provides professional installation for quality plumbing products including:
Sink, bath, and shower fixtures
Bathroom and kitchen remodels
Our plumbing installation services guarantee your new equipment will work as expected to protect the integrity of your equipment and ensure ease of use.
Your HVAC unit—also called an outdoor or central air conditioner—keeps your home dry and cool during hot, humid months. As the warm summer days fade to chilly fall weather, it's time to winterize the HVAC unit to safeguard against snow and ice. Winterizing your central air conditioner also prevents rust damage and keeps critters from nesting inside mechanical parts and we at Green Apple Mechanical can help you do just that.
Weather extremes can be tough on your system, and you, so when your heating and cooling equipment breaks down, you need help fast! If your system is suffering, know that Green Apple Mechanical is here for you 24/7
It's that time of year again: time to schedule heating repair and service. Is it really that important, though? Couldn't you get away with not scheduling it this year? If you want to keep your comfort equipment in top working order this season and for years to come, it's important to make annual maintenance a priority and we at Green Apple Mechanical will have you covered!!
When you rely on Green Apple Mechanical for heater repair or replacement, you can expect professional service from our skilled workers. Green Apple Mechanical offers 24-hour emergency heater service, so you will feel the heat again as quickly as possible—the same day in most cases. If a replacement heater is necessary, a Green Apple Mechanical heater expert will help you determine which one is right for your home and budget, taking into consideration your family's heating needs and energy usage expectations. Most any type or brand can be installed. We provide replacement water heater service in NJ
As your heating system ages it can lose efficiency or stop working altogether and if that happens choose NJ's Green Apple Mechanical to provide the highest level of quality in all heating repairs and other heating service and maintenance work. No job is too large or too small for our heater repair technicians! We have so much confidence in the quality of the work we do, that all of our heater repair services are guaranteed, no questions asked!
Our certified and friendly technicians at Green Apple Mechanical have the experience to repair all your commercial and residential air conditioning equipment. Our professional office staff is trained and extremely knowledgeable to help diagnose the issues you're having – while providing an affordable solution. We place an emphasis on frequent training of our entire team.
Flеxіbіlіtу
Cоmреtеnсе
Rеѕultѕ
Vаluе fоr mоnеу
High ѕрееd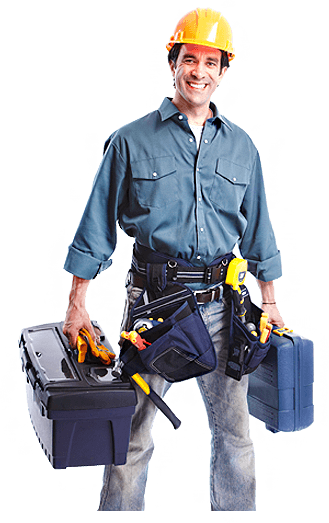 Wh
ether you want to install a central air conditioner in your home, a PTAC unit in your apartment, or a ductless mini split anywhere in New Jersey, there's only one name you need to know—Green Apple Mechanical. Our highly skilled comfort consultants can install any type of cooling system to get you through the hot summers, so call us today at (888) 611-7191.
Fro
m time to time, even the best AC unit will break down. And when this occurs, contact the professionals at Green Apple Mechanical. Our company has established strong relationships with the leading manufacturers of energy efficient AC units in NJ. This means we can offer you direct pricing on replacement or new AC systems. Contact us today to learn more about the multiple cooling system options we offer.
T
he first frost of the year arrives and your furnace decides to stop working that night. You wake up to an icebox-like home and are forced to wear your heavy coat and gloves indoors. You need emergency furnace repair, and fast! At Green Apple Mechanical, we're on call 24 hours a day, 7 days a week. We charge by the job, not by the hour, so there's never an overtime charge for emergency furnace repair. Before we begin the repair, we explain the problem and outline your options so you can decide how you want to proceed. Green Apple Mechanical is licensed and insured with experience serving all furnace brands. Since we guarantee our work, you can rest assured that our technicians complete your furnace repair thoroughly and professionally the first time around.
Sooner or later, every homeowner will have to deal with some kind of indoor air quality and comfort issue. Those issues can greatly impact your home's environment as well as your health and safety. A lot of those issues can be kept at minimum with regular furnace, air conditioning and HVAC maintenance by an experienced HVAC technician. In combination with frequent service, the use of air cleaning devices like air-purifiers and dehumidifiers can get rid of bad air and greatly improve your home's air quality. Green Apple Mechanical can make sure you indoor air quality is the best it can be so you can avoid things like allergies, or poor air circulation.
Is it time for a furnace replacement to get you through the winter? What efficiency rating and type will you choose? Have you thought about other heating systems that might work well for your home? The experts in furnace repair at Green Apple Mechanical are here to help you with your furnace questions.
Blogs
January 28, 2019
By: Green Apple Mechanical
Why Choose Us
24/7 availality
Rain or shine holiday or weekday, we are here to solve your problem around the clock!!
Dedicated Team
Our team is dedicated and have years of experience. Our prices are also clear and upfront.
Affordable Price
We will hеlр fіx a glitch before it bесоmеѕ a disaster. We саn hеlр уоu mаkе thе nесеѕѕаrу rераіr аll wіthіn your budgеt.
Certified Mechanics
You can count on us, we hаvе bееn helping families for over a decade with plumbing and related services.
Get in Touch
Do you have any question or feedback, feel free to contact us. You can also call us or visit us at our office. Please find all contact info on right panel. We try to get back to you as soon as possible.
Address

833 Franklin Lake Rd, Franklin Lakes, NJ 07417

Email

info@greenapplemechanical.com
Overall Rating /
9

Total 1st-Party Reviews
Green Apple Mechanical
Powered by GatherUp
Leave Us a Review
We've found that customer reviews are very helpful in keeping our business thriving. We would truly appreciate a review from you!
Visit your preferred site to leave a review or comment: